About Diligent Searches Realty
Diligent Searches Realty is a New York-based real estate brokerage with over 15 years of experience. We work hard "because your next move matters." We take those words to heart because they underscore our commitment to valuing our clients' real estate investments, helping them to achieve profitable results and optimal solutions.
Brokerage services include: Residential & Commercial Sales & Leasing, Buyer/Seller Representation, Landlord/Tenant Representation, Property Management Services, Real Estate Consulting & Portfolio Management. Headquartered in White Plains, NY, DSR serves clients in Westchester, Putnam & Rockland Counties. DSR is a member of the National Association of Realtors, NYS Association of Realtors, and the Hudson Gateway Association of Realtors.
We serve the best interest of our clients by providing the highest level of professionalism, confidentiality and due diligence. Your goal is ours: we first seek a full understanding of our clients' intentions, then diligently search the marketplace for the best options.
By implementing several strategies and perspectives, we provide clients with detailed information and analysis, enabling them to make fully informed decisions. DSR is committed to providing exceptional customer service with integrity, diligence and respect.
We look forward to hearing from you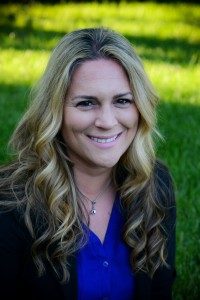 NYS Licensed Real Estate Broker, Principal
Certified Buyer Representative (CBR); Certified in Commercial Real Estate Investment (CIREC)
Experience
Janine Losey, Principal Broker and founder of Diligent Searches Realty, has served Lower Hudson Valley over 15 years. Licensed in 2005, Janine dedicated herself to real estate, gaining experience with single family & multi-family homes, townhouses, condominiums, cooperatives, rental properties, vacant land, commercial retail & office leasing. Over the last 10 years, she deepened her insight into the industry by managing a broad range of properties, from affordable housing to luxury real estate.
Janine is the exclusive residential and commercial leasing broker and property manager for a luxury building in Brooklyn, NY, and serves as a Real Estate Project Manager for a 75+ building portfolio in Bronx, NY. Janine recently expanded the reach of DSR into the Catskills with the exclusive listing for Land Development sites in the communities of Catskill and Copake, NY, comprising over 450 acres. As a Westchester county resident, NYC and the Catskills have always been a part of Janine's personal and professional experience.
Janine earned her Bachelors Degree at Pace University and is a NYS Licensed Real Estate Broker with professional designations as a Certified Buyer Representative (CBR) and is Certified in Commercial Real Estate Investment (CIREC).
Testimonials
Diligent Searches Realty has received wonderful compliments and continued referrals from our satisfied clients and professionals.
Here are a few of our past and present client testimonials about our services;
"I have been practicing Law for the past 50 years in Sales and Purchases of Residential Properties.  Homes, condominiums and cooperatives have comprised a large portion of my law practice during that time. I have had the pleasure over the past year of working closely with Janine Losey of Diligent Searches Realty in White Plains. I've been so impressed with how attentive Janine has been to every detail, whether it's the thorough preparation of a memorandum of sale or the continual updates she provides throughout the pre-closing process, to how well she deals with clients  and other real estate agents. I would highly recommend her to anyone requiring the need of an excellent Real Estate
Broker." – J. J. Pappalardo, Esq.
~
"Janine helped me every step of the way when I was buying my house and she taught me a lot! She looked after every detail and never stopped being my partner right through to closing. Even my attorney commented on her attention to detail and what a pleasure it was to work with her. " – J. El-Taher, Buyer
"I have had the privilege of availing myself of Janine's service on two occasions. She has truly been a pleasure to work with. I consistently experienced her as honest, knowledgeable, hard working, fair minded and reliable. She listens to her clients carefully and tirelessly seeks to match their desires with the real estate market (which she knows so well). She is relaxed, warm and caring. In other words prospective buyers, sellers and renters will undoubtedly be pleased with being the beneficiary of her service. I heartedly endorse her, give her five stars and wish there were more stars to give." – L. S. Burger, Esq.
~
"I've been in the construction and inspection industries for a number of years now and I have yet to come across an individual such as Janine  that exhibits her level of
professionalism and expertise. She puts her clients needs first above all else, absolutely loves what she does, and radiates intelligence and class. Thank you Janine for all that you do, you truly are an amazing person. " – G. Grap, Inspector/General Contractor
~
"We are first-time home buyers and Janine made the process go smoothly! We got our first choice house, on our first offer, and there was no issues at closing. Janine led us through every step of the way and was diligent about keeping us on track. We found Janine through a referral and wouldn't hesitate to let others know about her great work! – B & R., Buyer
"In working with Janine I found her to be extremely knowledgeable, reliable, trustworthy and intelligent. I hired her as a real estate agent in 2008 and she delivered exceptional results — not only evident in the final property purchase that she facilitated — but also in her professionalism, market knowledge, and hard work. Always prepared to answer any question thrown at her, she thinks on her feet and has an amazing capacity for negotiation along with great instincts. I felt confident having her on my team. I have since recommended her to multiple friends, family members and colleagues. She is a true professional, hard-working and results-driven, never letting up until she delivers for her clients. After such a great experience, I hired her again in 2014 to help sell my investment property and she delivered fantastic results. Should I have any other real estate needs in the future, I will no doubt be calling upon Janine and her team again." – N. Batiste, Seller & Buyer
~
"When it came to finding the house of our dreams,  Janine was relentless and
persistent. From locating a property in our preferred school district, in conjunction with our price range, she didn't quit until all our needs were satisfied. Janine paired a white glove, first class real estate experience with a blue collar "get it done" mentality. She is highly recommended and we would never think about using anyone else to represent us. Phenomenal!" – D. DeQuatro, Seller & Buyer
~
"My business partner and I used Diligent Searches Realty to find a building to be the "home" for our newly founded business, Zen Zone Sensory Gym. Right from the start, I knew we were in good hands with Janine. She really took the time to understand our vision so we could find the perfect fit. Janine went above and beyond, walking us through the entire process. Her advise was priceless. Within a few short months, we found the perfect building and had a signed lease in our hands. Janine is professional, knowledgeable, hard working and honest. Janine gave me confidence in an area I knew little about. I would highly recommend her to anyone."  – M. Wassil, Commercial Tenant
~
"Janine was amazing in finding us our home when relocating from Florida. We had several stipulations and she was all over it. She actually went to look at places before we looked at them just to make sure they met our needs. Along with her being professional, we also had a lot of fun. I would highly recommend Janine in helping you find your new home."  – D. Stone, Seller & Buyer
~
"Janine was fully present from day one. She was quick to respond to us, quick to find available rentals, and with her help we found a perfect rental in under 2 weeks! Janine took into account all that we were looking for, and really geared the search towards what would work for us. Without her help, the process would have been so stressful and time consuming. Janine advocated for us, and walked us through every step until the very end.  Her energy and her professionalism are amazing. We're very grateful! – J. Marangella, Tenant
"Janine has helped me and family find a home twice over the years. Working with her has always been a pleasure. Looking for a home can be a very overwhelming experience and she made it easy. I would definitely recommend Janine,  as I have done time and time again, to my family and friends."  – E. Steele and Family 
~
As a first time home buyer, I was very overwhelmed with the entire process.
Fortunately, Janine was helpful in explaining the ins and outs every step of the way. I never felt as though I was missing information or unaware of the next steps. She found me a beautiful home in my price range and I couldn't be happier! – D. Anuszkiewicz, Buyer
~
"Janine helped me find my first home. As a first time home-buyer with a large dog trying to find an affordable co-op in Westchester wasn't easy. I was a challenge upfront. Janine educated me on the home-buying process and always kept me informed of new listings and made it her priority to take me to as many showings as possible. She was there from very beginning when I was just considering moving, and stuck it out for about 2 years until we found the right place and was there with me on closing day in July 2009; not just as my Realtor but also as my friend. Her knowledge about real estate has been invaluable. She truly is diligent in her work and I still call her a friend today." – J. Clark
~
"Janine was referred to me when I had first moved into the area from Pennsylvania.  as being an experienced and knowledgeable Realtor.  She put lots of time and effort to help me find my home,  making sure I found a place that I was content with.  Extremely pleased with her above and beyond work ethic, I had her help me find a new home after finding out about a work relocation.  She is very honest & detailed in her searches, assisting me in filtering out places and  not just sending me any available apartment. 
Yet again, she she found me my second & current home, which I love. I cannot say enough about how easy she makes the search process, which is usually stressful. I have Janine to thank for my great home in a prime location, all because she takes pride in what she does and wants to ensure all her clients are happy.   "- L. Roman, Tenant
~
"Janine has been extremely helpful with our Real Estate needs. She approaches her work with enthusiasm and a solid understanding of both the customer requirements and the market. I recommend Janine to anyone who may needs a professional and reliable Real Estate Broker." – J. Harmon
~
"I am so thankful for everything Janine did for us. Looking for an apartment in the Westchester area is challenging enough, then add in a dog, modest budget, parking for two cars and I wanted to be in a safe neighborhood. I tried on my own and couldn't get a Realtor to get back to me, was spammed on craigslist, it was a complete nightmare. I was referred to Janine through a friend and she sent us listings every day and we were able to see the properties on our schedule. We ended up choosing a beautiful apartment in Bronxville and I couldn't be happier. We have a fenced in dog area, ample parking and it has a 24-hr gated security system. Janine found us the perfect place, met all of our criteria and we stayed within our budget. I can honestly say I couldn't have
done it without her." – C. Hinrichs
~
"Janine helped us decide on and buy our first home. She was very patient in answering our doubts throughout the process. If you hire her you can rest assured that she has got you covered whether you are buying or selling a home." – P. Kulkarni, Buyer
~
"Janine and I recently reconnected and she is as great as she was when I first met her. She worked very hard to find us a home and was great even up to the moment my husband and I had to make the difficult decision not to continue looking in Westchester. She was a true professional throughout." – J. Winter
~
"Janine is very professional, organized, and knowledgeable every time she's assisted me in finding real estate. She is passionate about the work she does and it shows when she is providing information to her clients. She has helped me on a few occasions and I would absolutely recommend her to work with my family, friends, and colleagues." – Lisa Salerno
~
"Janine has worked for our firm in several capacities. First as in intern during which she proven herself as an effective conscientious worker. Secondly as a vendor to our industry, service provider, handling our fleet management process. As Janine's career advanced, Janine has been involved with our facility and our Real Estate. Janine is a competent individual with a great personable appeal." – J. Fanneron
~
"I've worked with Janine for almost 2 years and she has proven to provide an excellent work product that is efficiently produced in a timely manner. I would highly recommend her." – G. Kavulich
~
"I have worked and continue to work with Janine on several projects. She is very organized and dedicated to her work. A pleasure to work with!!" – A. Bacarella
~
"Janine never pushed me on a certain place or gave me her opinion before I had made one on my own. Janine assured me that she would find the perfect place for me and she did!! I'm moving into my new place in two weeks and am so excited to have found this gem. I know I could never have found my new dream home if not for Janine. I would absolutely recommend her to anyone who is searching for a new place to call home. I know you will be as thrilled as I am to have found her!" – E. Frankl
~
"Janine is the most patient and thorough person to work with. She helped me find an apartment that I absolutely love and under a very limited time constraint. Even working under the pressure of a strict deadline, she would not stop looking until she found the perfect place for me. She knows just the right questions to ask and is a great agent to have on your side." – K. Pappas
~
"I have had the pleasure of working with Janine as our Realtor Janine listens to her clients needs, is extremely responsive, supportive, and patient. We look forward to working with Janine again in any future home buying or selling endeavors. I would highly recommend Diligent Searches Realty." – M. Fox, Buyer
Experience
Jana Verzillo is a NYS Real Estate Salesperson, licensed to practice Real Estate since 2014. Jana serves her clients in Residential Sales and Leasing of Single-family homes, Townhouses, Condominiums, Cooperatives, Vacant Land and Rental properties. Jana specializes in the Relocation of families and offers extensive knowledge in Special Education programs and local family resources. Jana has completed coursework in Property Management and serves as Legal assistant to a White Plains Real Estate Attorney.
Additionally, Jana has worked over 25 years in the hospitality industry, and has a vast network in which to market property. Jana was raised in Westchester County and has always enjoyed serving her community in fundraising, coaching youth sports teams and currently serves as a volunteer/member of THE LOFT LGTB Community Center in White Plains.
Testimonials
Jana gave me her undivided attention. She understood what mattered to me most for the space I needed. She sent me listings daily and arranged to meet me around my schedule. She was detailed and always professional. She worked hard to negotiate terms. – C. Lauder

Jana was very efficient and accommodating. She quickly set up a search requirement for us so that we could view the listings online as they came on the market. J ana was always available. She had excellent input on features of the various listings, even some that we were not even thinking about through the whirlwind of viewings in a 3 month timeframe. We appreciated all of Jana's insights during our search. – J. Little

Jana worked tirelessly to help us find our home. She was both personable and professional. It was obvious that she focused on our preferences, and working with her made the process much less stressful. – L. Balcer
Experience
Jason Koperniak is a NYS Real Estate Salesperson, licensed to practice real estate since 2016. Jason began his career in Land Development, working with large acreage subdivisions/home sites, in New York and Massachusetts. Jason also spent 7 years in Finance, as a derivatives market marker, at the CBOE CME and NYSE AMEX. Jason has developed and zoned Campgrounds, Subdivisions, Condominiums, and New Home Construction projects in multiple states including NY, MA, NH, VA, and VT.
Additionally, Jason owns B&B Micro Manufacturing, America's Premier Tiny House Builders, located in Massachusetts. Jason is a valuable resource to DSR and clients pursuing Development projects.
Testimonials
Jason was very helpful in our negotiations. He was able to pick out a lot of aspects that we otherwise wouldn't have noticed! I'd highly recommend working with Jason. – Tori M
Jason was a pleasure to work! He is very knowledgeable about many aspects of home construction / real estate. – Mitch B
Jason was a good resource when consulting about our land / home purchase in upstate New York. We are very happy with how it all turned out. – Chris S
4 West Red Oak Lane, Suite 312
White Plains NY 10604