About Diligent Searches Realty
Diligent Searches Realty is a New York-based real estate brokerage with over 17 years of experience. We work hard "because your next move matters." We take those words to heart because they underscore our commitment to valuing our clients' real estate investments, helping them to achieve profitable results and optimal solutions.
Brokerage services include: Residential & Commercial Sales & Leasing, Buyer/Seller Representation, Landlord/Tenant Representation, Property Management Services, Real Estate Consulting & Portfolio Management. Headquartered in White Plains, NY, DSR serves clients in Westchester, Putnam & Rockland Counties. DSR is a member of the National Association of Realtors, NYS Association of Realtors, and the Hudson Gateway Association of Realtors.
We serve the best interest of our clients by providing the highest level of professionalism, confidentiality and due diligence. Your goal is ours: we first seek a full understanding of our clients' intentions, then diligently search the marketplace for the best options.
By implementing several strategies and perspectives, we provide clients with detailed information and analysis, enabling them to make fully informed decisions. DSR is committed to providing exceptional customer service with integrity, diligence and respect.
We look forward to hearing from you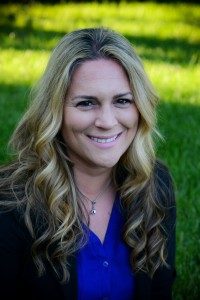 NYS Licensed Real Estate Broker, Principal
Certified Buyer Representative (CBR); Certified in Commercial Real Estate Investment (CIREC)
Experience
Janine Losey, Principal Broker and founder of Diligent Searches Realty, has served Lower Hudson Valley over 17 years. Licensed in 2005, Janine dedicated herself to real estate, gaining experience with single family & multi-family homes, townhouses, condominiums, cooperatives, rental properties, vacant land, commercial retail & office leasing. Over the last 12 years, she deepened her insight into the industry by managing a broad range of properties, from affordable housing to luxury real estate.
Janine is the exclusive residential and commercial leasing broker and property manager for a luxury building in Brooklyn, NY, and serves as a Real Estate Project Manager for a 75+ building portfolio in Bronx, NY. Janine recently expanded the reach of DSR into the Catskills with the exclusive listing for Land Development sites in the communities of Catskill and Copake, NY, comprising over 450 acres. As a Westchester county resident, NYC and the Catskills have always been a part of Janine's personal and professional experience.
Janine earned her Bachelors Degree at Pace University and is a NYS Licensed Real Estate Broker with professional designations as a Certified Buyer Representative (CBR) and is Certified in Commercial Real Estate Investment (CIREC).
Testimonials
Experience
Jana Verzillo is a NYS Licensed Real Estate Salesperson. practicing real estate since 2014. Jana serves her clients in Residential Sales and Leasing of Single-family homes, Townhouses, Condominiums, Cooperatives, Vacant Land and Rental properties. Jana specializes in the Relocation of families and offers extensive knowledge in Special Education programs and local family resources. Jana has completed coursework in Property Management and has worked for real estate attorneys. Jana currently serves as a Paralegal in Real Estate Investment & Development, working on Distressed properties, Novations, Assignments, Short sales, Foreclosures, and Investment properties.
Additionally, Jana serves as a volunteer for the LGBT Loft Community Center in White Plains and has worked over 25 years in the hospitality industry, providing a vast network in which to market property.  
Testimonials
Experience
Jason Koperniak is a NYS Real Estate Salesperson, licensed to practice real estate since 2016. Jason began his career in Land Development, working with large acreage subdivisions/home sites, in New York and Massachusetts. Jason also spent 7 years in Finance, as a derivatives market marker, at the CBOE CME and NYSE AMEX. Jason has developed and zoned Campgrounds, Subdivisions, Condominiums, and New Home Construction projects in multiple states including NY, MA, NH, VA, and VT.
Additionally, Jason owns B&B Micro Manufacturing, America's Premier Tiny House Builders, located in Massachusetts. Jason is a valuable resource to DSR and clients pursuing Development projects.
Testimonials
4 West Red Oak Lane, Suite 312
White Plains NY 10604